University of Liverpool

Description:
The University of Liverpool ( www.liv.ac.uk ), which is ranked in the top 1% of higher education institutions in the world, is a globally-focused institution whose activities are rooted in world-leading research excellence and reflect the dynamics of the knowledge economy.
Based in an ultra-modern £32m facility on the University of Liverpool campus, the School of Engineering is one of the UK's most innovative centres for engineering research and education, with staff and students working across two Departments: Mechanical, Materials and Aerospace Engineering and Civil Engineering and Industrial Design. The Deartments bring together multidisciplinary research from across the School in areas that have significant current relevance and potential for further impact. They also provide support for the major degree programmes in the School (Aerospace Engineering, Civil Engineering, Mechanical Engineering and Industrial Design).
In 2000, the University established the Flight Science and Technology Laboratory, investing around £2 million to create what is still the most capable flight simulation facility in academia globally. The aerospace capability was further enhanced in 2005 with the introduction of the Computational Fluid Dynamics laboratory. The strength of the University in the aerospace domain was recognised when it became one of three European AgustaWestland Rotorcraft Technology Centres, in 2011. In addition to the partnership with AgustaWestland, the University continues to enjoy strong links with global players such as Airbus Group and BAE Systems.
In recognition of the current and future importance of autonomous systems, the University created the Centre for Autonomous Systems Technology (CAST, https://www.liverpool.ac.uk/autonomous-systems/ ) in 2012. CAST provides expertise in autonomous systems from across the University of Liverpool . Its members carry out world-class research, provide high-quality training and education and, through the University's Virtual Engineering Centre ( http://www.virtualengineeringcentre.com/ ), collaborate with a range of companies to develop, analyze, enhance and deploy autonomous systems. The combination of research excellence in areas such as software autonomy, verification, agreement technologies, reliability and safety, autonomous sensors, communications, data fusion, machine learning, vehicle dynamics, and aerospace and robotics applications, together with the high fidelity design, simulation and analysis capabilities and technological exploitation provided by the make CAST ideally placed to impact upon research, technology transfer, exploitation, and advanced training in this crucial area.
Project role(s):
Based upon the outputs of the FP7-funded myCopter project (www.mycopter.eu) and beyond, provide a link to and expertise on the role of personal aerial vehicles within the connected autonomous vehicles landscape. In this way, the University of Liverpool contributes to the multimodal aspects of the project.
Provide a personal air vehicle flight simulation capability within the pilot studies / experiments to explore the operation and acceptance of these types of vehicle within the connected autonomous vehicle paradigm.
To analyse on the results of the experiments performed and to contribute to the planned project outputs, specifically the guidelines, from the perspective of personal aerial vehicle users.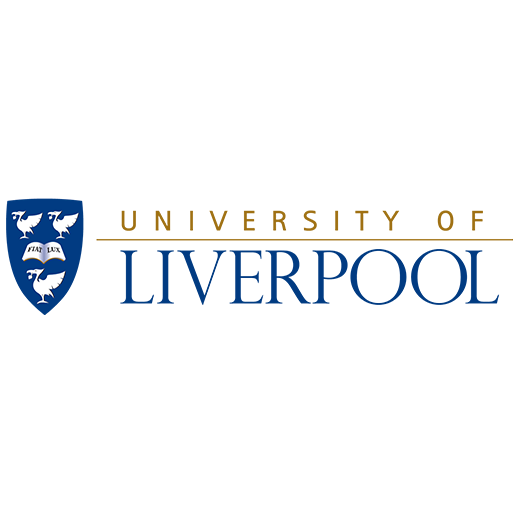 University of Liverpool
Liverpool L69 3BX
United Kingdom