ETELÄTÄR

Description:
With offices in Amsterdam, Brussels, London and Tallinn, Etelätär Innovation (www.etelatar.com) is a company specialised in the prototyping, piloting and market deployment of peer-to-peer crowd-sourced mobility solutions linking data, persons, things, vehicles and infrastructures.

The company's Mobility 3.0 solutions kick-start the circular economy through sharing and collaborative mobility solutions, and include deployments such as:
Turnkey Premium Electro-Mobility Networks;

Crowd-Sourced On-Street Parking Exchange Platforms;

Smart Route Optimisation for Accessible Mobility;

IoT-Based Low-Energy Urban Networks for Indoor Navigation in Stations & Point-to-Point Mobility;

Travel Planner and e-Ticketing Platforms for Multi-Modal Networks and MaaS;

Advanced HV and MV Switchgears for Railways and Public Transport;

Real-Time Route Optimisation for Emergency & Special Vehicles.

Having invested EUR 5 million in R&D since 2015, the company runs two permanent Mobility Labs (one in Belgium and one in Spain in the framework of the University UAX-Etelätär Centre of Excellence for Collaborative Mobility) and in addition holds a strategic partnership with leading Japanese engineering company OC Global to pursue shared ground in the e-mobility, green transport and clean energy fields.

Etelätär's solutions are currently beta-tested by 1,000+ users in real-life conditions in the following cities across Europe: Amsterdam (Netherlands), Madrid, Málaga (Spain), Rome, Bari (Italy), Trikala (Greece).
Project role(s):
ETELÄTÄR will be responsible for developing pilot plans, pilot test plans and evaluation plans to ensure that all tasks are completed and run successfully. In addition, ETELÄTÄR will coordinate pilot tests activities, such as engaging involved partners at a regular base to discuss issues related to the pilot sites. Furthermore, ETELÄTÄR will setup and execute on-street pilots. These will have detailed design and implementation plans based on generalized pilot framework defined in the specifications. Both reviewed and stated data will be collected and analysed at an individual level and the output will be evaluated and used for the impact assessment and guidelines for relevant stakeholders.

ETELÄTÄR will participate in activities related to public acceptance, mobility behaviours, assessment of potential impact, data management, and definition of business models. Research activities will include conducting surveys through different distribution channels, and quantitative and qualitative data analysis based on past experiences.

ETELÄTÄR will also undertake dissemination and exploitation activities.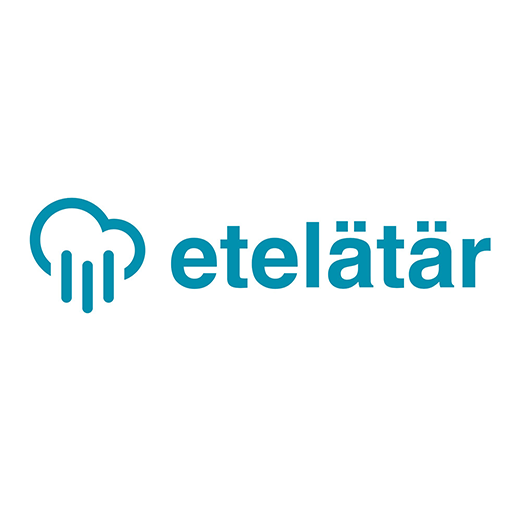 ETELÄTÄR
Pärnu maantee 10
10148 Tallinn
Estonia