New training programs in "driverless" version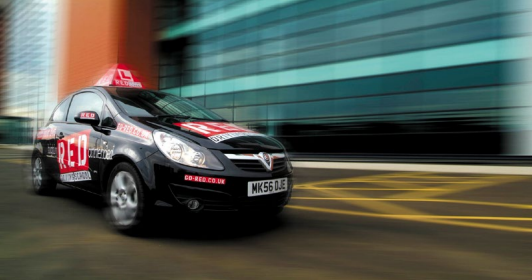 To promote acceptance and circulation of the new autonomous vehicles, it is essential to update the  traditional training modules and know-how of drivers.
An important part of the activities of the European project PAsCAL autonomous driving is reserved for the training of future users, as well as for preparing all private and professional drivers and the driving instructors to deal safely with traffic on the roads that will be shared with the new autonomous vehicles (CAV).
The introduction of CAV vehicles will in fact result in an inevitable change in the driving behavior and use of the road by all its users. Upon this change and on how it will be managed and leaded will depend the propensity for acceptance and therefore for adoption. of CAVs by European citizens.
The two main protagonists on this subject for the PAsCAL project are the Automobile Club d'Italia, with its network of Ready2Go driving schools, and the UK's RED Driving School. With its driving schools spread all across the UK, over 1,400 instructors and a state-of-the-art teaching method RED is one of the major actors of driving training in a country which is at the forefront in this area.
We asked its CEO, Ian McIntosh, why and with what perspectives RED chose to participate in this project. McIntosh replied:"We were invited to participate in the project as those already involved wanted an operating company to complement the academics and bring a different perspective to the team. I thought it would be very good to get involved as we are teaching people to driving in the current environment of limited technology in terms of driver aids, but the future will soon be upon us! I firmly believe that personal transport will evolve rather than suddenly change to something radically new and I want to be involved in that evolution process. Accessing how people feel about CAV's and being directly involved in the debate seems like a very sensible move for a driver training business. The training requirements are inevitably going to change so I want to make sure that RED is somehow involved in that change process and be an early adopter of change when it becomes feasible."
To understand the specific activities related to the PAsCAL project in the field of driving education, we then interviewed the training manager of RED, Ian Fido.
What are the main issues at stake?
That will vary depending upon who you ask. System developers and CAV manufacturers will have a different set of issues to the insurance industry & regulators or legislators for example. As someone involved in driver training, I can see many issues in front of us as society moves towards an ever-increased prevalence of CAV's. It's not just about the wider public acceptance of CAV's and the perceived benefits, it's the "how"; that is the main issue. How do we as educator's, help the public & driver trainers;
accept and embrace the new technologies;
transition through and interact with the different levels of autonomy;
interact with the higher levels of automation to ensure road safety for all;
adapt to a future of less reliance upon manual driving mode?
How is the driving training sector involved in this process?
Traditionally, as car manufacturers added more tech to their vehicles, including driver assistance systems (think cruise control), legislators have played catch up and this eventually trickles down to the driving instruction industry to pick up and educate new drivers on their use. 
Nothing has ever been developed to 'educate' existing licence holders. 
This existing challenge facing the driver training industry is about to explode with the introduction of the higher levels of automation. The question of: 'How to design an engaging training program for existing licence holders?' is a fundamental issue at stake here.
What has driving education to do with CAV's, which assume the lack of a driver behind the wheel?
In a word – everything. Take a moment to sit in your car and consider all the driver assistance features you might have already at your disposal, lane departure warning, parking sensors or even a self-parking feature, emergency brake assist, or adaptive cruise control. What percentage of time do you actually use any/all of the features available to you, 5%? 10% more? 
Is some reluctance to everyday use of these existing systems due to a lack of understanding in how to use them? More specifically do drivers know how to use them safely?
We have a responsibility with the further introduction of additional driver assistance systems and subsequent increase in shared autonomous level 3 & 4 systems, to ensure that we educate all road users in their everyday benefits.
Afterall, it is only through the wider acceptance and safe use of these systems that society will benefit from the promised reduction in accident's and incidents on our roads.
Are training and information, therefore, two indispensable prerequisites to foster a progressive acceptance and dissemination of CAVs?
Without education, most existing drivers are likely to just test out the new levels of autonomy in the real world, with all the potential risk that involves.
Already some CAV manufacturers are allowing beta-testing of so-called 'Full self-driving mode' without any prior training of the user. 
As trainers we can design updated training programs to assist both novice and experienced drivers adapt to the changing environment, to enable them to safely interact with the autonomous systems. 
Through Pascal we can understand what each type of user will require from us to tailor those new programmes to better meet their learning goals and needs.
We should also be able to understand, and therefore better advise the legislators, regarding possible new certification requirements, as this process will assist us investigate how best to move forward towards higher levels of autonomy safely.
What are your main and/or secondary objectives within the project?
To gain a greater understanding of existing public perception towards acceptance and use of higher levels of autonomy within driving.
Insights into what would likely influence an experienced driver into engaging with a driver education program designed for CAV users. 
Hearing from novice drivers what are their perceived learning goals with regards to CAVs and higher levels of autonomy, and what do they see any future driver training syllabus including?
What about driving instructors and training programs?
Fundamental will be feedback from the trainers involved regarding how we develop interactive training programs for 'Driving Instructor's' ensuring we encompass all the demands of both novice and experienced users of CAV's.
Among our objectives, there is to provide output to the legislators regarding possible certification requirements, and/or advice on possible licence category definition, as well as provide output to the DVSA (UK regulator) regarding future driver testing and information for consideration in the publication of updated versions of the 'Highway Code'.
How do you plan to reach these objectives?
First of all by working with our project partners to ensure the success of trials within the Home Study Simulator (HSS) and by supporting on the project pilot with ACI. Considering the wider project outcomes by working with our partners on sharing best practice models for future driver education programs. Moreover, by looking at extending the use of follow up surveys and questionnaires to a wider subject base outside of just those attending the HSS trials. RED has over 1400 instructors and trainers across the UK in addition to the thousands of novice drivers we help attain a driving licence every year. Finally, by ensuring we take time to review in detail all elements and outcomes of the project and consider the detail of the proposed 'Guide to Autonomy' when preparing our output to both future training programs and also the wider regulators & legislators.
What are your expectations in relation to both the project and driving education/CAV?
The hoped-for outcomes of this project should enable all partners to provide considered judgements and recommendation's towards future possible certification & driving licence categories to the relevant regulators & legislators. I would expect that through the work on the project we will be able to provide a valuable resource and insight into the future of driver training which can be utilised across a wide range of providers from many countries. The results from the project will help not only ourselves to develop new insightful training programmes for drivers & driver trainers, but also provide information to those who create educational tools for these end users. The recommendations we make to training providers & regulators, should also serve as a positive resource to other research programmes and CAV manufacturers alike. The hope being some of our results may prove to be fundamental in providing stimulus for change to human machine interface technology to further enhance road safety for all. Our role in the outcome of this project is to ensure the important points on public acceptance and enhancing driver behaviour can be put to good use through educating a broad audience to really think about our human / machine interactions and reliance on technology. 
 
Related file(s):
Art PAsCAL OV33.pdf
(198.46 KB)