-
Human behavior in the virtual reality tests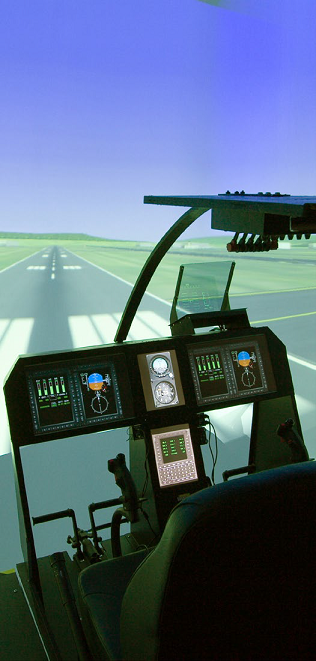 PAsCAL project: the role of simulators within research
Finally underway the behavioral analysis with simulators from two major Universities: Liverpool in the United Kingdom and Bourgogne-Franche-Comté in France.
The Université Bourgogne Franche-Comté (UBFC) and the University of Liverpool have joined the PAsCAL project to bring their skills in ergonomics and human factors, as well as remarkable simulation means to investigate issues surrounding the acceptance of connected autonomous vehicles. OndaVerde interviewed Nicolas Bert and Mohsen Zare, respectively teacher-researchers in cognitive ergonomics and biomechanics at UBFC, and Dr. Michael Jump, Senior Lecturer in Aerospace Engineering at the University of Liverpool, to present them to you. 
OndaVerde: Can you first of all explain the interest of simulation when the PAsCAL project also includes full-scale experiments?  
Mohsen Zare: "There are simulators of all types, from the simplest to the most sophisticated. Driving simulators are used for road, rail, air and sea transport... They can be used for entertainment, but also for training, research... 
For the research and the PAsCAL project, the simulation makes it possible to study attitudes and behaviour in reproducible situations: the same scenario can be repeated ad infinitum in the simulator with a large number of people. Simulation also makes it possible to study situations that are impossible to test in real-life situations, because they would be too expensive, because they are dangerous or because the simulated vehicles do not yet exist.
For the PAsCAL project, we are mobilising a driving simulator dedicated to research, as well as a virtual reality platform made up of a CAVE and helmets, to which can be coupled a cabin architecture simulator to provide a physical complement to virtual reality."
Mike Jump: "The University of Liverpool is focused on the aviation aspects of this project. Whilst there are many concepts for urban air mobility vehicles out there, due to the current regulatory environment, it would be almost impossible to conduct full-scale experiments in them. The simulation facilities are therefore invaluable in being able to introduce project participants to connected aerial autonomous vehicle concepts, both in benign and extreme flight conditions, but in a safe and relatively inexpensive manner."
OV: Can you describe them to us and explain their contribution to the project?  
Nicolas Bert: "Our driving simulator is a static model, but it compensates by a display device that provides a great immersion. It consists of a Peugeot 308 vehicle (as we are located very close to Sochaux, the historic birthplace of the brand) instrumented and connected to a set of 5 PCs. These run the simulation software and manage the display on a large 180° cylindrical screen that fills the driver's entire field of vision. It is completed by 3 screens for rear-viewing. An original fact: these do not replace the mirrors as in many simulators, which improves the naturalness of the simulation. 
This simulator has already been used for numerous research projects on human-machine interfaces, driving aids and their impact on driver alertness and behaviour. Some confidential projects have been commissioned by leading car and equipment manufacturers."
Mike Jump: "The University of Liverpool's primary simulator, HELIFLIGHT-R, is a turnkey, reconfigurable simulator for flight dynamics engineering and training applications. Combining the use of the FLIGHTLAB Development System and HELIFLIGHT-R allows tight coupling between interactive modelling and analysis with human-in-the-loop real-time simulation. HELIFLIGHT-R also supports training applications and can be certified to FAA standards for a Level 5 Flight Training Device.
The simulator uses a 12 ft diameter dome (3,65m), using a combination of 3 LCoS HD projectors to give an un-restricted 220x70 degree field of view. Aircraft-specific cabs can be implemented to provide an authentic fixed- or rotary-wing experience.  Authentic controls provide re-configurable force-feedback and re-configurable instruments. All physical switches and levers are user-programmable as required. The simulator cab sits on top of a 6 degree-of-freedom motion base which uses 24 inch electric actuators.  The base can accommodate up to an 1800 Kg payload."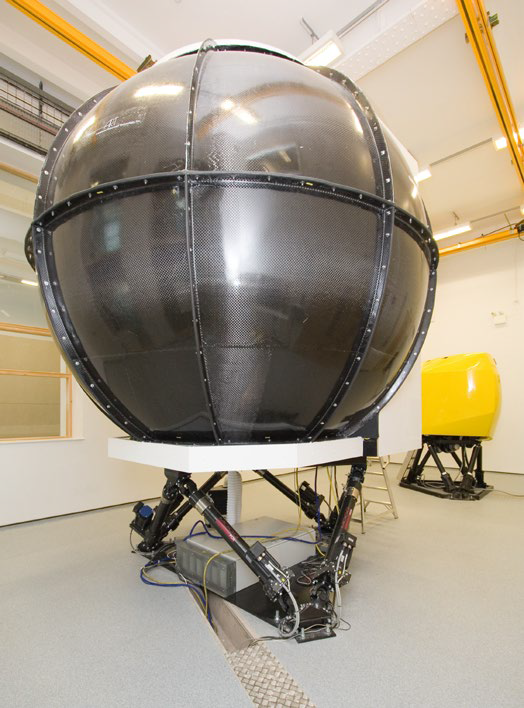 OV: How will they be used in the specific case of the PAsCAL project?
Nicolas Bert: "The driving simulator will support experiments involving the driver of a non-autonomous vehicle that has to cohabit with CAVs (autonomous and connected vehicles), the driver of a level 3 or 4 autonomous vehicle (which retains controls: steering wheel, pedals, etc.) or its front passenger. 
For experiments involving the passengers of an autonomous level 5 vehicle (robot-taxi in which the controls have disappeared) or other road users, the virtual reality platform comes into play. We have both a CAVE: a system of three large 3D screens that immerse the user in a virtual reality scene, and virtual reality helmets, which have become increasingly popular since the release of consumer models such as Facebook's Oculus Rift or the HTC Vive. 
To simulate the use of a level 5 autonomous vehicle (robot taxi), the virtual reality helmet can be coupled with our interior architecture simulator, which will provide a useful physical complement: it will allow subjects to get on and sit in the virtual vehicle displayed in their helmet, for example."
Mike Jump: "The flight simulator will be used to take the lessons learned from the road transportation experiments to establish whether or not the results remain consistent in the aerial domain. If they are not the same, then the simulators will be used to tease out the issues that are specific to connected autonomous aerial transport systems."
OV: The possibilities offered by simulators seem infinite...
Nicolas Bert: "These simulation tools allow us to do a lot of things, but time and money are limited, so we have to prioritize the questions. The first results of the surveys coordinated by the University of Mannheim are helping us in the ongoing work of defining the scenarios. We must also play the complementarity with the other simulators put into play by the LIST and the University of Liverpool. Complementarity also with the simulations organised by ACI, which are more focused on driver training, and the full-scale experiments that will take place in 2021."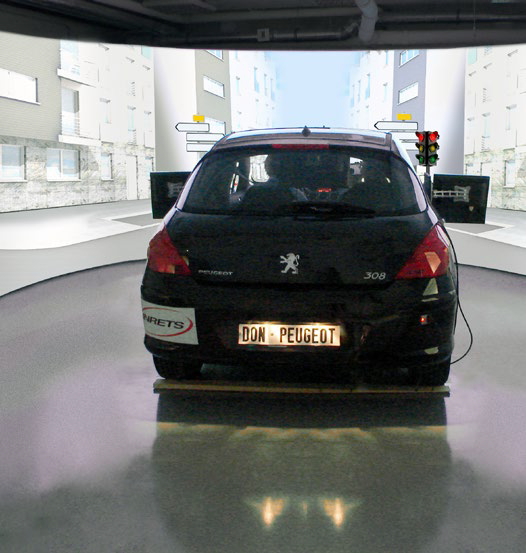 OV: Human behaviour is varied in nature. How will you go about analysing them?
Mohsen Zare: "On each of these simulators, the attitudes and behaviour of the users will be evaluated using traditional tools (questionnaires and interviews, video capture, etc.) but also using measuring instruments that allow us to objectivise certain physiological parameters (heart rate, stress hormones, etc.) and visual strategies (eye tracker glasses, etc.). The driving simulator obviously records the driving parameters (deviation of the trajectory from the road axis, distance between vehicles, etc.). All these variables will be statistically processed to identify the correlations with the different events and the variables integrated in the scenarios. Correlations that must then be interpreted."
Mike Jump: "As well as objective measures, the University of Liverpool will use its expertise from the field of aircraft Handling Qualities to obtain subjective ratings and comments from the experimental test campaigns. Several rating scales have already been developed at Liverpool for use in conventional manned aviation contexts."
OV: What conclusions do you hope to draw from these experiences?  
Mohsen Zare: "The results of the simulation experiments will feed into the project partners for the following experiments. Above all, they will provide a better understanding of the motivations and obstacles of European citizens with regard to CAVs, and describe behaviour in certain new situations. Together with our partners, we will have to draw lessons in terms of vehicle design, human-machine interfaces and transport organisation. All this new knowledge will be incorporated into the Guide2Autonomy for stakeholders."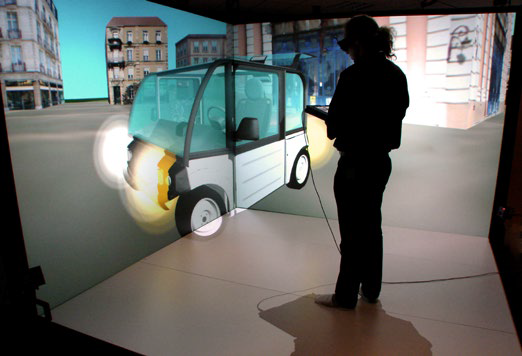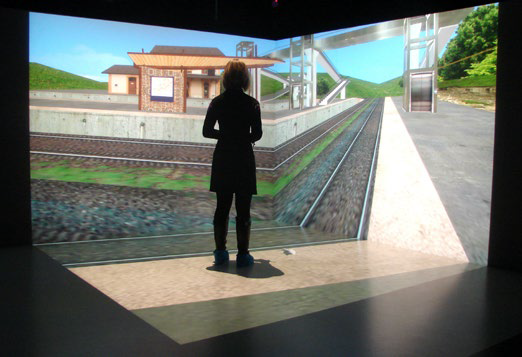 The virtual reality platform of the University of Bourgogne-Franche-Comté (UBFC) will also support tests involving pedestrians and other road users.
Related file(s):
Art PAsCAL OV28-2.pdf
(478.43 KB)